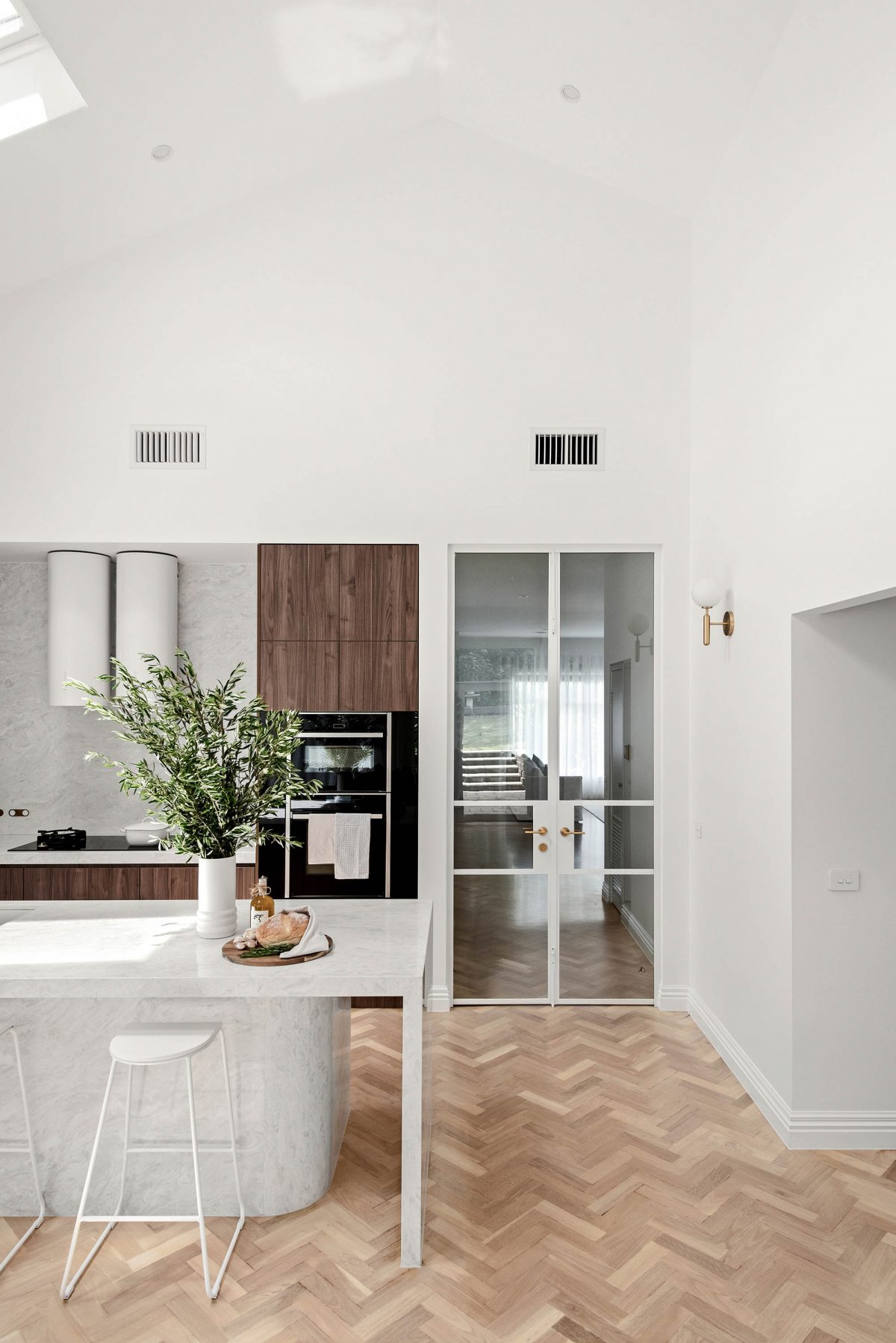 The Best Kitchen Designers In Melbourne
When it comes to kitchen renovations in Melbourne, trust the expertise of our talented team. With a combination of skilled interior designers, architects, engineers and tradespeople, we take pride in delivering premium renovations across the city. Our specialty lies in creating custom made kitchens that surpass expectations.
As the heart of your home, your kitchen deserves to be both aesthetically pleasing and highly functional. With our comprehensive range of services, including design and construction, we offer the perfect solution for your kitchen renovation needs. By having our trades and design experts under one roof, we ensure a seamless and efficient process from start to finish.
Don't settle for a standard kitchen – let us create a space that reflects your unique style, caters to your needs and enhances the functionality of your home. Contact us today to schedule your free consultation and embark on your kitchen renovation journey with our experienced and dedicated team of kitchen designers in Melbourne.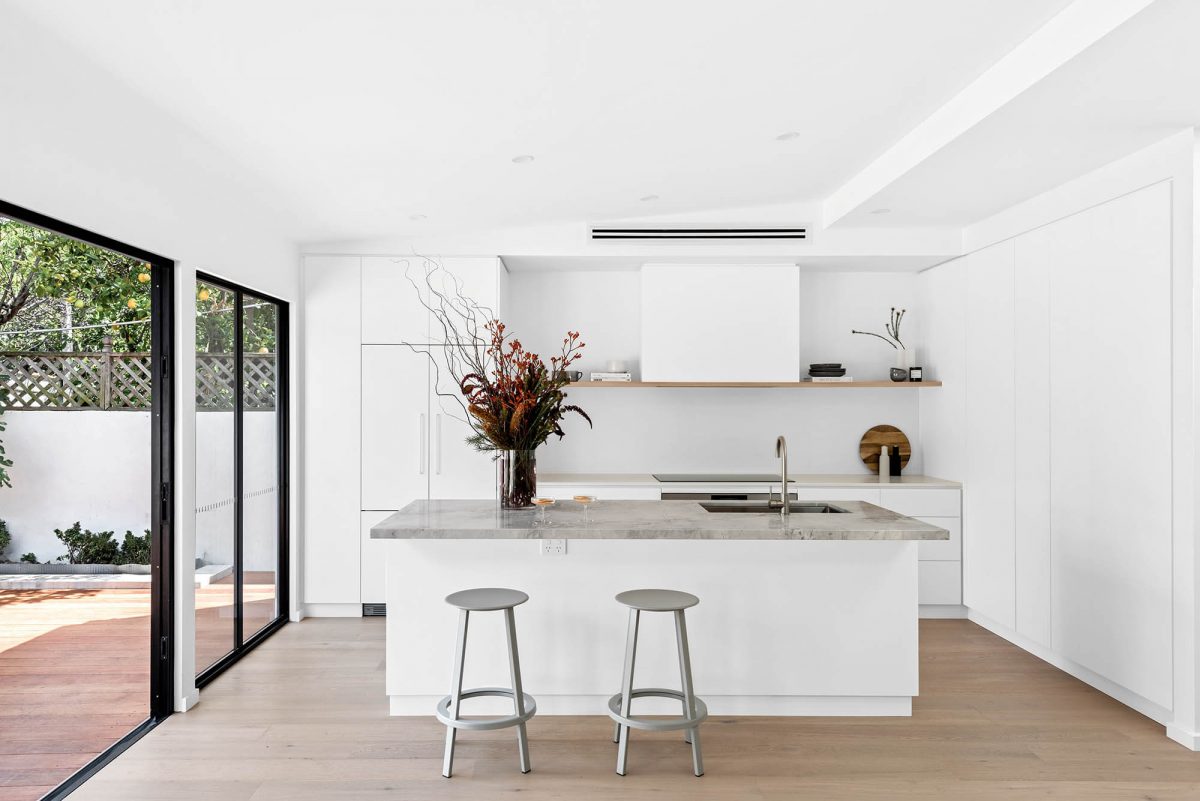 Our Process
Your journey with M.J. Harris Group begins with a free consultation, where our team of kitchen designers in Melbourne takes the time to understand your vision and requirements. We believe in the power of collaboration and our experienced professionals work closely with you to envision and execute your dream kitchen. By paying meticulous attention to detail and considering your specific needs, we create a space that is tailored to your lifestyle.
What sets us apart is our commitment to delivering exceptional quality and craftsmanship. With years of experience, our leading renovation team brings unparalleled expertise to each project. We understand that your kitchen renovation is a significant investment and we strive to exceed your expectations by delivering a kitchen that not only meets but exceeds industry standards.
Throughout the renovation process, we prioritise open communication and transparency. Our team keeps you informed every step of the way, ensuring your vision is realised with precision and attention to detail. We take pride in delivering a smooth and stress-free experience, so you can enjoy the transformation of your kitchen without any hassle. To discuss kitchen renovations in Melbourne, don't hesitate to reach out to us today.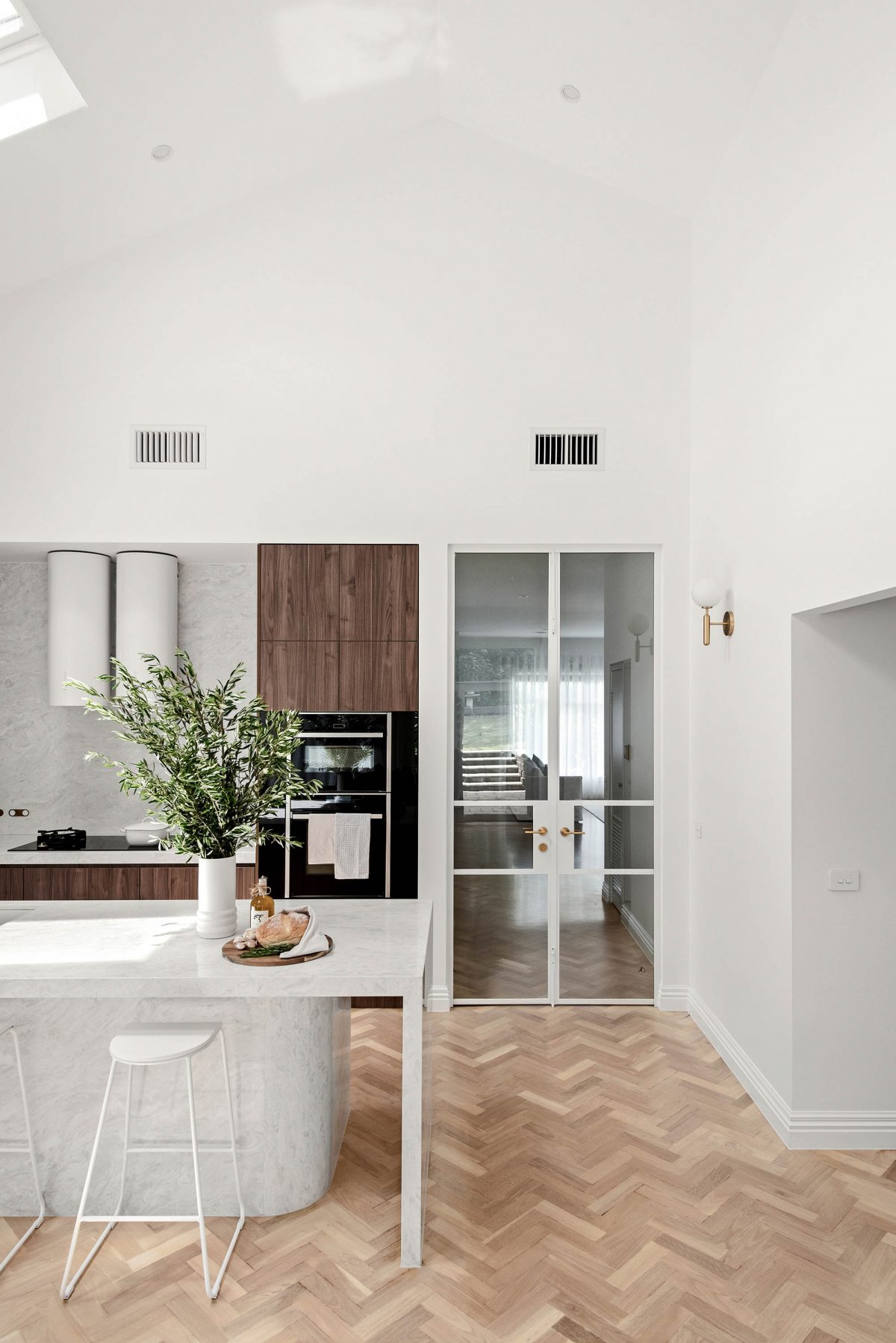 Custom Kitchen Designs Melbourne
Experience the pinnacle of kitchen design and craftsmanship with our renowned team of experts. As the leaders in kitchen renovations in Melbourne, we are dedicated to delivering high quality, luxury kitchens that surpass expectations. With meticulous attention to detail and a commitment to staying ahead of emerging trends and technology, we create stunning kitchens tailored to your individual wants and needs.
Our reputation for excellence is built on our innovative renovations, which range from contemporary to classic styles. We take pride in setting a high work standard, ensuring every aspect of your kitchen renovation is executed with precision and artistry. Our experienced team is well-versed in the latest design trends, materials and technology, guaranteeing that your kitchen is at the forefront of modern aesthetics and functionality.
At M.J. Harris Group, we offer a comprehensive 'one stop shop' approach to kitchen renovations in Melbourne. Our dedicated team of professionals includes skilled tradespeople, project managers and designers who collaborate seamlessly to deliver custom kitchens. From concept to completion, our project manager ensures your renovation progresses smoothly, staying on schedule and within budget.
Transform your Melbourne home into a culinary haven with our luxury kitchen renovations in Melbourne. Our expert team is ready to provide personalised solutions, exquisite designs and unmatched craftsmanship that will exceed your expectations and elevate your kitchen to new heights. Contact us today to discuss custom kitchen designs in Melbourne.
Get a quote
"*" indicates required fields