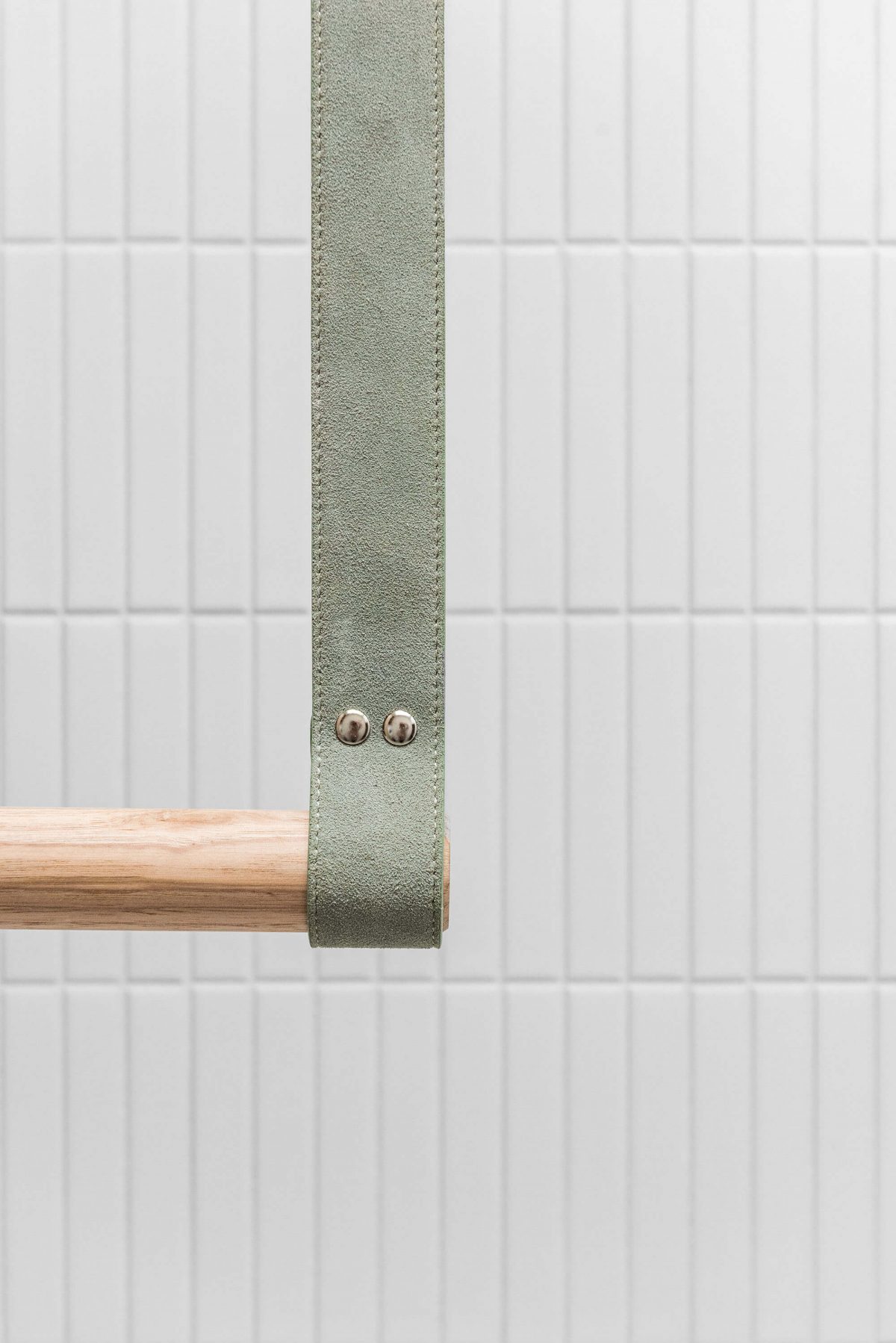 Elevate Your Space With Functional And Stylish Laundry Designs
Laundries may often be overlooked, relegated to the realm of practicality rather than design. However, we firmly believe that these spaces deserve just as much attention and care as any other room in your home and that's why we are the leaders in laundry renovations in Melbourne. We understand that each laundry space is unique, varying in size, shape and layout and we are passionate about harnessing the full potential of these often underutilised areas.
Whether you envision transforming your laundry into a serene retreat, complete with soothing colours, calming lighting and comfortable seating or optimising a compact space by enclosing it into a hallway cupboard to maximise functionality, our dedicated team is committed to bringing your dreams to life. We understand that your laundry needs may extend beyond mere functionality; it should reflect your personal style and complement the overall aesthetic of your home.
Our experienced designers take the time to listen to your needs, preferences and aspirations for your laundry space. We work closely with you to understand your vision and translate it into a design that seamlessly integrates with your home's architecture and style. From selecting the right materials and finishes to optimising storage solutions and considering practicality, we ensure that your laundry renovation perfectly caters to your needs while reflecting your personal taste and style.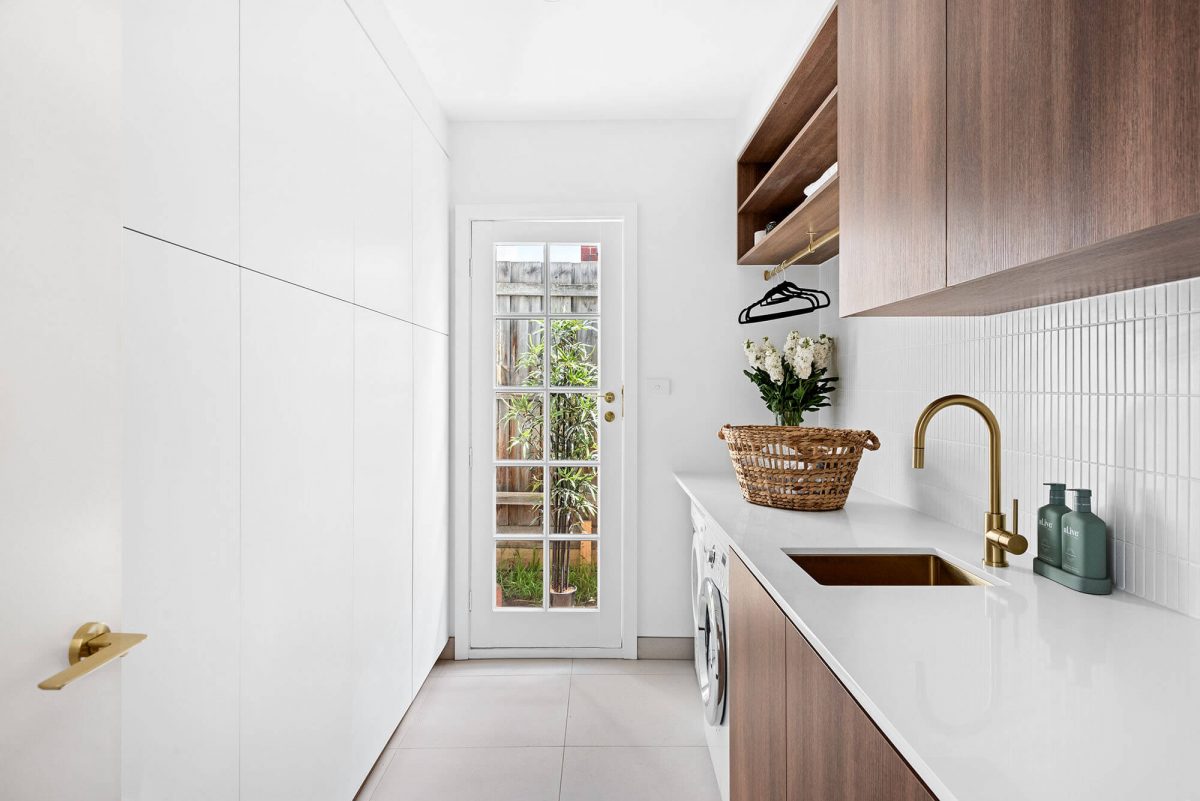 The Leaders In Laundry Renovations In Melbourne
Whether you require additional storage, improved organisation or enhanced functionality, we have the expertise to transform your laundry into a space that is not only highly practical but also visually appealing. Our designers utilise their creativity and knowledge of the latest design trends and innovations to create laundries that are both efficient and aesthetically pleasing.
With our attention to detail and commitment to quality, we strive to exceed your expectations in every aspect of the renovation process. From the initial consultation to the final installation, our team works diligently to ensure that every element of your laundry renovation is executed to perfection. We collaborate closely with our clients, offering expert guidance and innovative ideas to make the most of the available space and create a laundry that seamlessly fits into your lifestyle.
At M.J. Harris Group, we believe that every room in your home should be a reflection of your personal style and provide functionality that enhances your daily life. Don't overlook the potential of your laundry space. Let us unlock its full potential and transform it into a room that you'll be proud to show off. Want to learn more about our laundry renovations in Melbourne? Reach out to us for a chat today.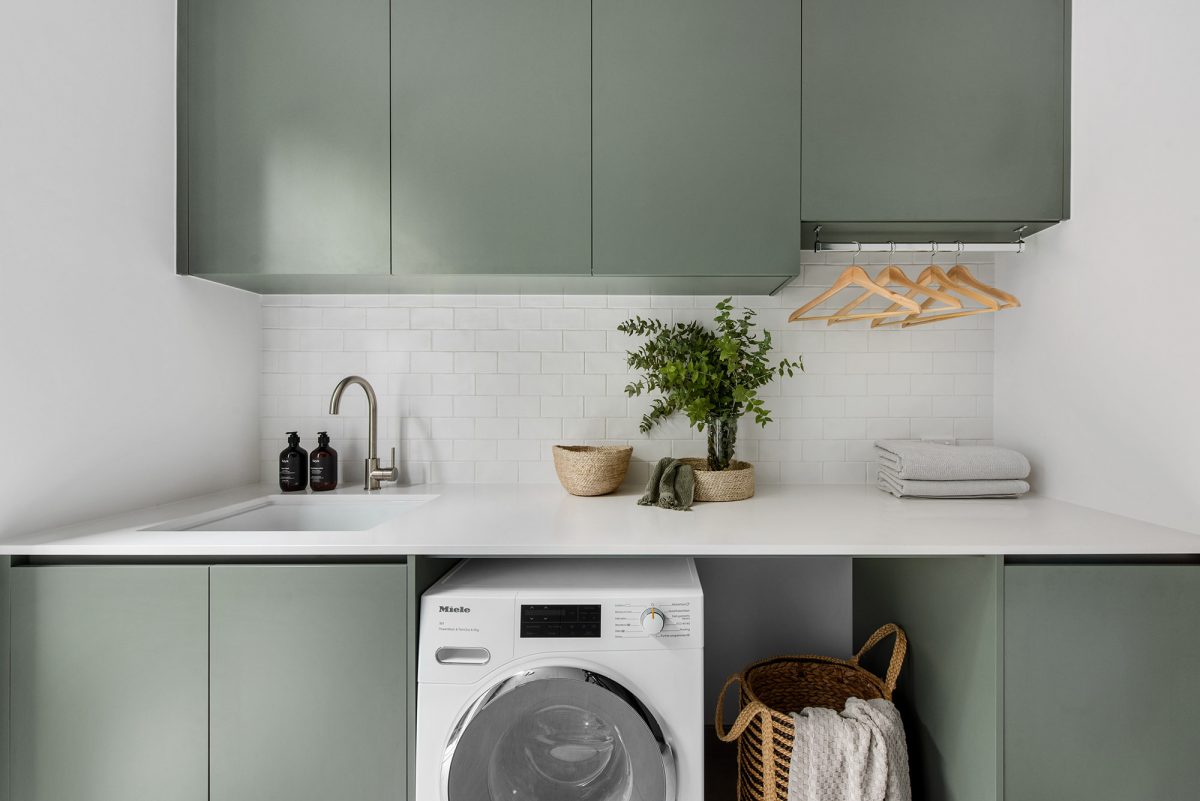 Comprehensive Renovation Services
At M.J. Harris Group, we bring a comprehensive range of skills to design and build well equipped laundries that are as beautiful as they are functional. Our dedicated team of experienced tradespeople, including builders, plumbers and electricians, have years of expertise in delivering exceptional results. By having all the necessary tradespeople under one roof, we provide an end-to-end service that ensures a seamless laundry renovation process.
With our commitment to work standards, we create laundries that are smartly designed with a focus on quality finishes. Our project management team oversees every aspect of our laundry renovations in Melbourne, from the initial design stages to the final installation. We ensure that all elements, including plumbing, electrical work, cabinetry and tiling, are executed to the highest standards, resulting in a laundry space that is not only visually appealing but also highly functional.
Let us take the stress out of your laundry renovation by providing a seamless and hassle-free experience. Our team will work closely with you to understand your vision, guide you through the design process and bring your dream laundry to life. Experience the difference of a functional and stylish laundry that enhances your daily routines and adds value to your home.
Invest in a laundry that you'll love. Contact M.J. Harris Group today to discuss your laundry renovation project. Our team of experts is ready to create a space that combines functionality, style and your unique lifestyle needs.
Get a quote
"*" indicates required fields